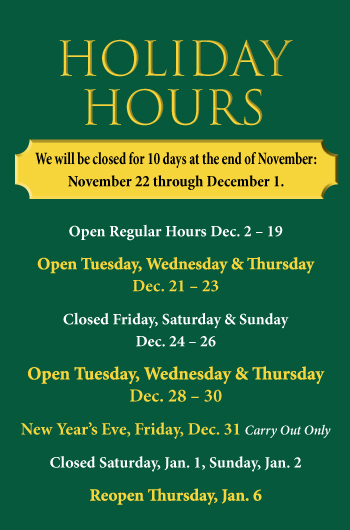 ---
WE'VE HAD QUESTIONS.
HERE ARE SOME ANSWERS:

We are now accepting reservations for parties of 1–6 people only, and everyone must be over 16 years of age. You can make them from this site.
Kindly note reservations are trying to be kept to 1 hour and 30 minutes.
MASKS again…are required on the way in to your table and on the your way out; thanks.

Reservations are recommended, but not necessary. Walk-ins who are put on a short wait list MAY be asked to wait outside.

Popping in for a quick drink or two is not currently happening. Reservations are taken for dinner both in and at our bar. That means drinks for our eating clientele.